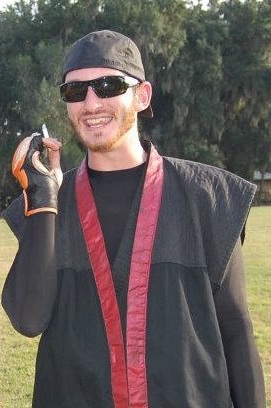 Third  Emperor of the Sakura Moon Empire and founder of Satsubatsu Gumi.
The House of Battousai, which is the retaining House headed by Kyle, is arguably the most succesful in all of SME history boasting six Kenjutsu titles, four Sumo titles, and one Unity title. House Battousai champions include Zaya Sterling, Hector Fley, Bobby Bouchlas, and Kyle Mesaros.
One can easily identify him by looking for a guy with sunglasses and a backwards hat, probably smoking a cigarette... or asking someone for a cigarette.
Retired from the Emperor position sometime in 2012.
Ad blocker interference detected!
Wikia is a free-to-use site that makes money from advertising. We have a modified experience for viewers using ad blockers

Wikia is not accessible if you've made further modifications. Remove the custom ad blocker rule(s) and the page will load as expected.